And so… let's officially start the countdown to Camp Wigwam 2023, our 113th consecutive season!
To start, a gem of a photo recently submitted from the Urhy Family (thanks!). Titled, "Race to the Lunch Hall", 1913. Any guesses where this was taken? Peter Urhry's father and uncle attended from the very beginning. He'll be sending us more from his archive soon.

Many locations around the US are beginning to see real signs of spring. Bob and Jane were in Seattle last week, meeting their new granddaughter (Ruby Julia Strauss 2/11/23), and noticed beautiful purple and white crocus's peeking out of the ground. Peak bloom for cherry blossoms in the Baltimore/Washington area is predicted for this very weekend!

Well… as you can see by the attached pictures, that is not exactly the case here on the shores of Bear Lake. The snow bank that was photographed in February (you still have time to guess when that baby will melt… just e-mail neal@campwigwam.com) has not diminished in the slightest, and has actually grown. We expect another 4-6 inches of wet springtime snow this weekend… could sledding down the front lodge lawn become a new activity for the 113th!

Some other sure signs of spring… we ordered white athletic field marking paint just this week.

For those of you enjoying March Madness and the men's and women's basketball tourneys, you might be interested to know that dark horse Florida Atlantic University is where Bob went for graduate studies in 1974/1975, just prior to taking the reins of Camp Wigwam. Go Owls!!

Before we dive completely into the summer pressure cooker… We would like to acknowledge so many gracious Wigwam Alumni, who have directly participated in the support of Camp Wigwam 2023. Our winter Wigwam functions were better for the inclusion of dozens of Alumni who gave their time to "represent" for Dear Old Wigwam.

Reunions
Denver
Every event in recent history in the "Rocky Mountain" state has the signature of the amazing Evan Dechtman and his family. The third Wigwam generation Hettleman family gets a deserving shout out.

New "Yawk"
Where to begin, with so many tri-state Wigwam Alumni stepping out.
Cheers to, Andrew Jacobson, Alex Akers, Noah Saul Bernstein, Will Peltier, Eduardo Miccolis.
Emil Lissauer jumps back into the Wigwam fold, with son Emmett in tow.

Boston
There's something in the water of the mighty Charles that is spawning a new generation of Wigwam descendants. Future Wammers were seen in the arms of Rachel Sevel and Ben Lampert at our bowling venue in "Daw-chestah."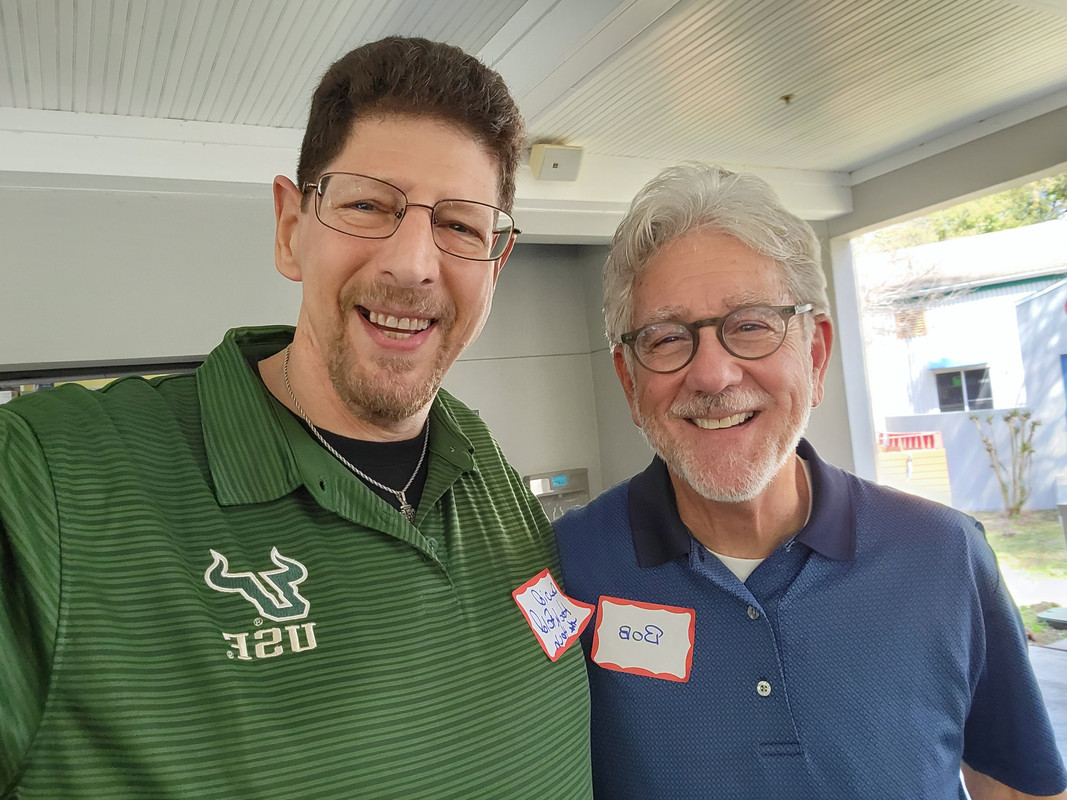 Tampa (The TPA, Baby)
Smiling faces enjoyed a gorgeous South Florida gala thanks to the Johnson/Riggs family.
Notables in that crowd, David Rash, David Hochfeld (who had some emotional words for all), and the incredible Jacob Metsky (who is assuming Transportation Guru status in Stan Rothenberg's wake).

Summer Volunteers

The success of the upcoming summer will be magnified by the participation of some of our favorite camp personalities:

Noah Saul Bernstein and Mike Johnson will dust off their whistles and clipboards in co-Directing our "Little Loon" Day Camp 2023 ·· Hillary Croll spearheads a mid-season theatre arts workshop in July, while Kamram "Java..diza..deh" sharpens and coaches his roundball skills with Wigwam athletes. ·· Adam Slakter will volunteer over 5 weeks (!) of his summer schedule teaching the perfect two-handed backhand, together with Bobby Croll, on Wigwam's tennis courts. ·· Ethan Feinberg has offered a week long clinic in sound recording and DJ skills at the STU. ·· "Sir" Paul McCarthy dons work gloves and Carhartts to join the Wigwam pre-camp maintenance crew in chilly June.

Camp Wigwam Scholarship Fund

Together Wigwam Alumni are instilling the camp spirit in the next generation as your contributions tally over $30,000, which will support two campers in 2023!
($3,000 awards for five-year tenure = $15,000 per awardee).

Thanks to everyone who helped share and support the fund this winter. There is still time to donate for the March Triple Impact.
Akers · Ardman · Bavar · Chisholm · Croll · Finkelstein x2 · Greenbaum · Greenblatt · Heller · Hernandez · Johnson · Kainen · Kanell · Lampert · Landesberg · Metsky · Mirmelli x2 · Mysliwiec · Norden · Rash · Rothenberg · Schubert · Sebelist · Stein

Alumni Trivia
(Answers below)
It takes approximately 2.5 cans of that aforementioned athletic field spray paint to make lines for each of the upper and lower diamonds. Without e-mailing Ben Chew (who, besides Bob, has lined more fields than any other Wigwammer), how many cases (12 cans per case) of athletic paint is ordered annually?
Geoffrey A. Daniels, in addition to being a master carpenter, is also an expert with a chain saw. What is his brand of choice for chain saw?
Within an inch, how many inches of snow has fallen on Bear Lake during the winter of 2023?
It won't be long till reveille rings here again, and once it does, another year is added to the Wigwam legacy. We couldn't be happier that you are all a part of this shared history and community. We'll do our very best to stay in touch as the speed of summer ramps up, but if there are any seasoned Totem Pole editors in the audience we'd love to hear from you. How does the quarterly, Loon Call, or monthly Bear River Ripples, sound? Newspaper name suggestions are welcome too!
Two Devoted Camp Directors
Bob and Neal

Answers:
5 cases

Husqvarna (you'll note that word has a rare quality, a "Q" without a "U" following)

45 inches